Abinger Parish Council
Abinger Common Playground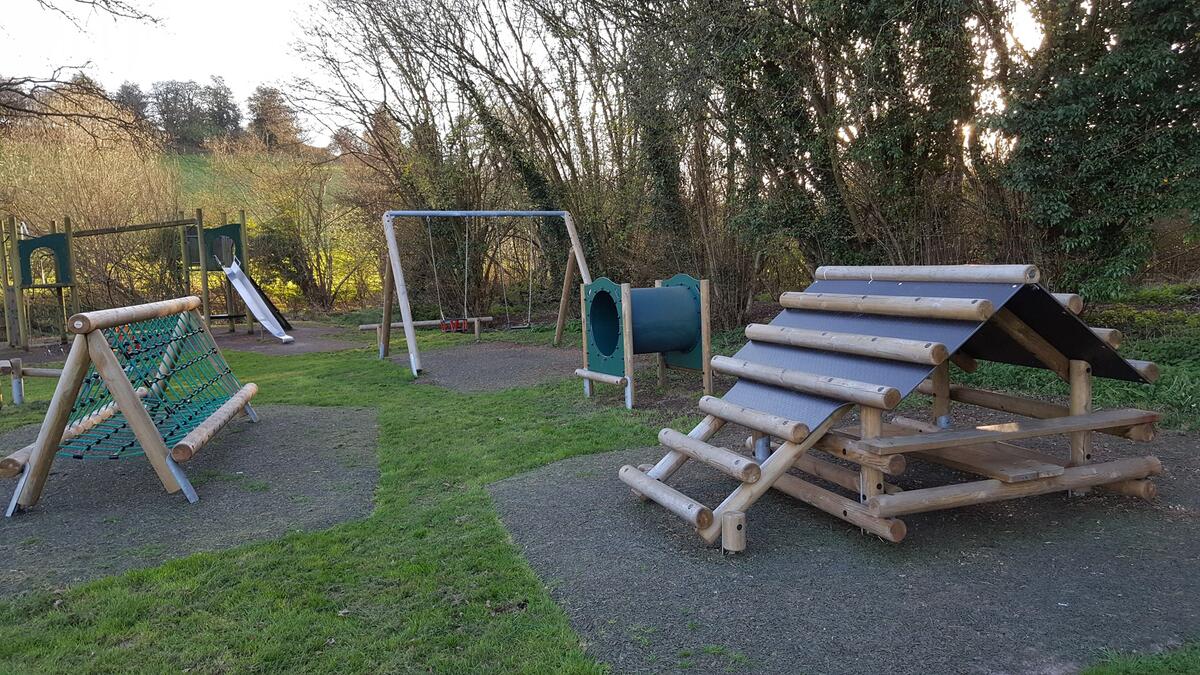 Abinger Parish Council is considering proposals to refurbish the playground at Abinger Common, a popular venue for children and parents but which is in need of some updating.
Three playground companies have submitted possible schemes based on new equipment ideas put forward by the Parish Council. The project is dependent on APC being able to raise funds through a grant application. Nothing is fixed as yet in terms of the final design and it may be that the playground company chosen to do the work is asked to incorporate pieces of equipment that are shown in another company's scheme. In each case, the large multiplay unit situated by the entrance to the playground will stay.
APC are keen to hear the views of parents before final decisions are taken. Please make your views known by emailing the Clerk at abingerpc@btconnect.com
These are the different proposals with links to documents setting out each proposal in detail:
1) Playdale - this plan involves removing the existing Junior swing and replacing it with a 2-bay Junior and Team swing. The Team swing can be used by as many as four or five children at a time or by a mother and toddler. Alongside, the existing cradle swing would remain. As the small diagram in the top right corner of pdf Playdale ....1 shows, a Playhouse with table would be situated on the left of the playground (looking from the entrance gate) with a Scramble Climber and Mini Orbiter introduced into the area in the middle vacated by the removal of the existing green climbers. With this proposal the existing seesaw and surf board will stay where they are while the spinner (the piece of equipment at the far end of the playground) would be reinstalled higher up the playground.

2) Fawns - this scheme also includes a Birds Nest (Team) swing alongside 2 existing swings. The two existing swing seats would be changed for cradle/toddler seats. The middle section incorporates a Log Walk Weaver between two existing (relocated) Wobble Boards. Also included is a Spiro-Whirl Roundabout. For the young climbing adventurers a Pick Up Sticks apparatus is situated further down towards the bottom boundary.

3) Kompan - this plan includes a new 2-bay swing incorporating a Bird's Nest and two flat swings. Alongside is another new unit with two cradle seats. The pdf Kompan ....1 shows the following new equipment: a Playhouse with double slide (called the Wizards Hideaway in the brochure) and Carousel. In between those pieces sits a Pony Seesaw. This scheme involves the removal of the two green climbing frames and spinner.